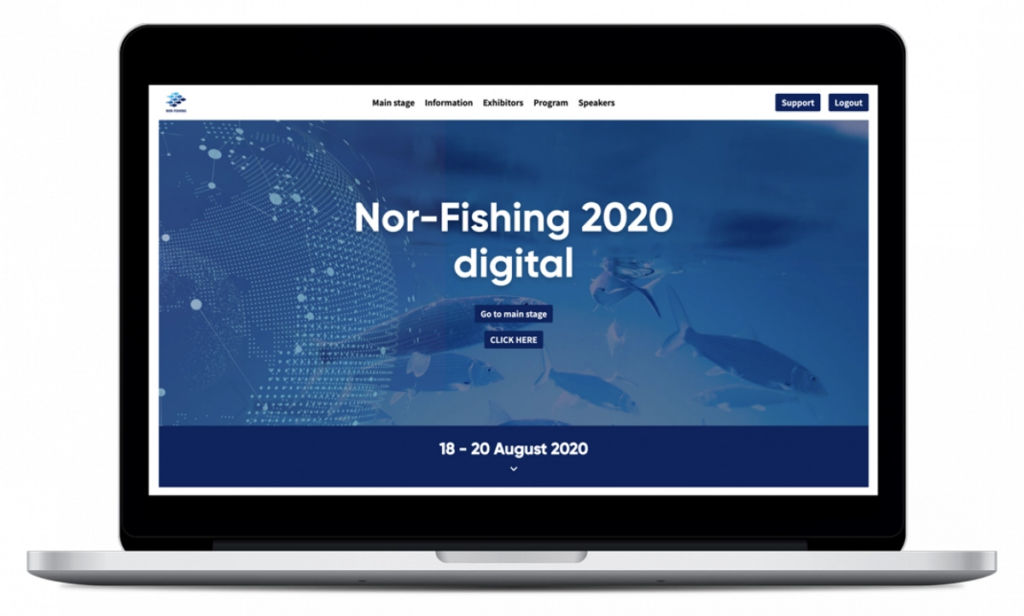 Photo: Tappin Digital Platform for Nor-Fishing 2020
18 - 20 August 2020, together with Gyro, we had the honor of taking part in digitizing one of the world's largest fishing fairs - Nor-Fishing.
Since 1960, Nor-Fishing has been an important national and international meeting place for the fishing industry, and is today one of the world's leading fairs for fishing technology. The fair is described as the most important meeting place for meeting colleagues, like-minded people, customers, suppliers, scientists, researchers and public officials.
We at Tappin provided the digital platform, where participants could log in to follow live broadcasts from Trondheim and visit over 200 exhibitors at their digital stands. At the stand, the participant could see a video/banner and information from the exhibitor, as well as contact information and the option to book a meeting with contact persons at the stand. During the live broadcasts, participants could share questions and comments in the chat, where representatives from Nor-Fishing also participated and answered along the way.

In total, the fair had 11,000 visitors from 46 countries during the three fair days. (15 % of the visitors report that they saw the fair together with several others).
Read more about the fair and watch a film of the highlights at Gyro their websites here.