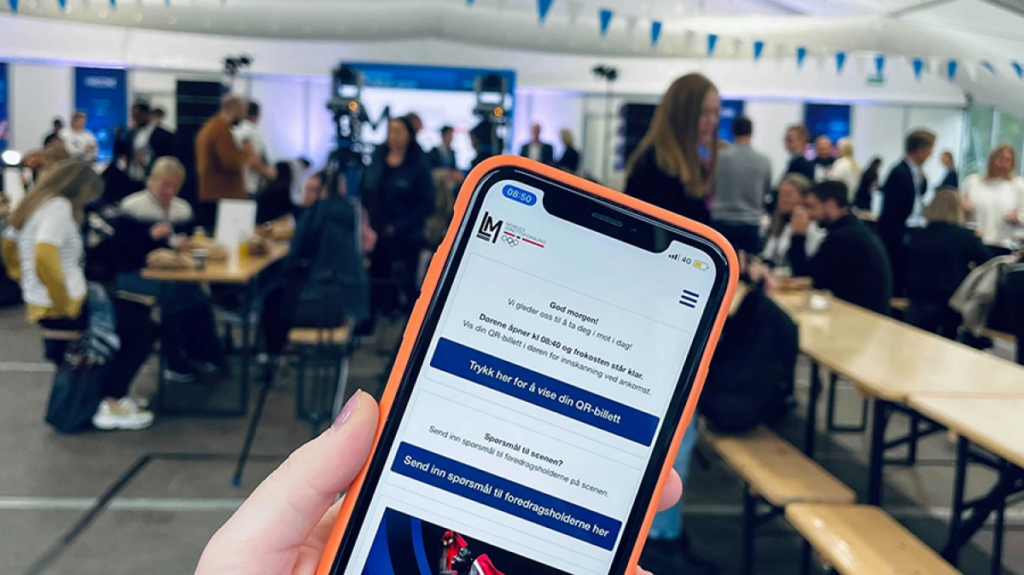 A lot of good comes out of people meeting, discussing and creating something together. In order for you as an organizer to be able to facilitate the best meetings, it helps to have a digital tool that ensures good information and communication flow.
On Wednesday 6 October we got to experience the good feeling of hearing buzzing in the room, or actually even better – in a FanZone festival tent! Wrestling WC, Equal Opportunities and the Norwegian Sports Confederation invited to a specialist seminar which focused on better gender balance in sport and business. One purpose was to define current measures that can contribute to positive change, an important topic that requires good dialogue, understanding and cooperation.
Tappin assisted Aasland/Graff which held the actual implementation of the seminar with the flow of information in the seminar. Ahead of the seminar, all participants were sent an SMS with access to a tailored mobile event app. Here, all practical information was collected in one place. Programme, presentation of speakers, information on topic and useful practical information on arrival at the seminar.
We see that collecting all information in a mobile event app makes it easier for the participants to get answers to any questions they may have beforehand, and at the same time frees up a lot of time for us as organizers.
- Marianne Aasland, Commercial manager at Aasland/Graff

On the day of the event, participants could also find their QR ticket for scanning at the door and their own table location in the app. The same information was also sent out via SMS to ensure that everyone had understood it and turned up prepared for scanning on arrival.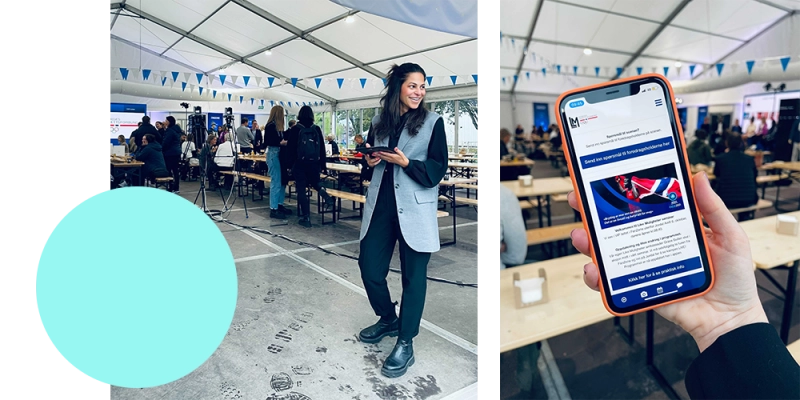 The purpose of this seminar was to facilitate dialogue and create action tools to contribute to positive development. The event app therefore also became a tool for collecting questions, ideas, posts and input during the seminar. By making it possible for the participants to submit questions to the panel debate and sum up what they discussed in the workshops in the app, the organizer can easily retrieve and work on this after the event.
The event app can also live after an event, and for this seminar a short evaluation was posted so that the participants could quickly give their feedback. The results of all inputs, comments, questions and suggestions that came up during the seminar will also be shared with participants afterwards, and in that way the seminar lives longer than the hours everyone was gathered in the FanZone tent at Jordal.