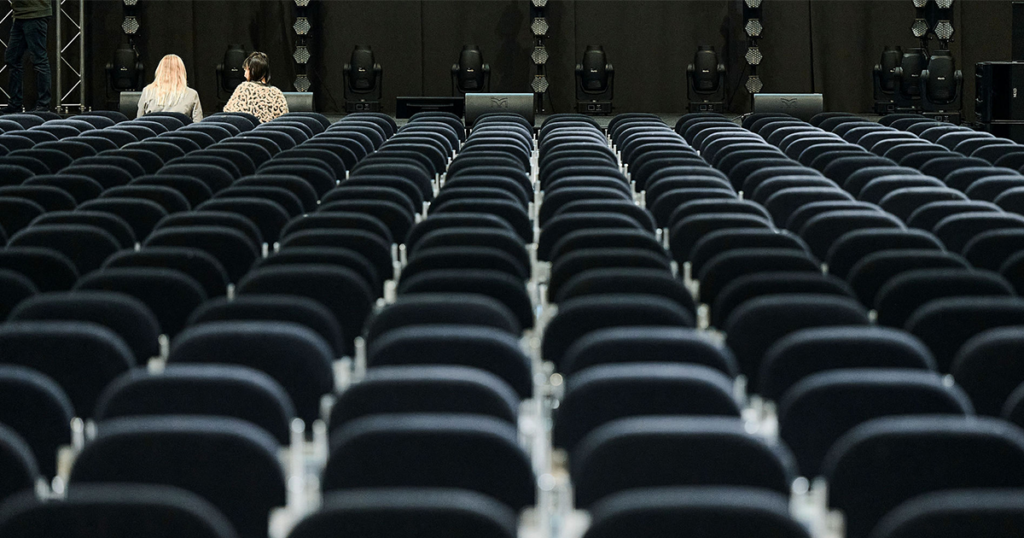 More and more people have opened their eyes to digital general meetings, annual meetings and congresses. Not only has the pandemic made us more digital - the expectations that most things can be solved digitally is increasing.
This places stricter requirements on suppliers of technical solutions, something we have experienced in Tappin. That is why we have also changed, and are proud to be able to deliver fully digital or hybrid solutions to organisations, clubs and companies, among others.
Arranging a fully digital or hybrid annual meeting can present challenges: How to cast votes? And double voices? What about bench proposals? How to get on the speaking list, and reach the lectern through digital participation? Will delays be able to spoil the agenda?
In short; the challenges are waiting, and the choice of supplier for the technical platform is crucial for smooth implementation. Choosing a serious player with proven solutions for your annual meeting is a good investment that protects you against technical challenges, poor interaction with the participants and unnecessary cost overruns. When Delta was to hold its annual congress, they therefore chose Tappin as supplier of the digital platform.
Hybrid congress with 150 participants - in the middle of the pandemic
A large congress for a nationwide organization like Delta requires a proven setup with no room for trial and error. At Tappin, through the pandemic we have developed solutions and gained precisely the experience required for flawless implementation of digital and hybrid events, and ten therefore took the challenge head on.
In collaboration with Fjell og Fjord Konferanser AS and Audio Visuell AS (AVAS), we ensured that Delta's annual congress could be carried out as planned, even under strict infection control restrictions. Here are some key figures:
150 delegates with a digital presence
2 day congress
60+ matters to be voted on and debated
2 conductor's tables (for infection control reasons)
3 studios
More digital committee meetings
When Delta was to hold the congress, the pandemic was at its worst, which created challenges for physical presence. The studio that was set up at The Qube at Gardermoen had to be divided into three to comply with the number and distance restrictions, which in turn created a need for more cameras, more sound, light and communication.
"Tappin was crucial for the implementation of digital national meetings during the pandemic. They showed a great willingness to cooperate, were solution-oriented and willingly developed special functions to meet the customers' needs"
- Anette Espen Mathiesen, Project manager, Fjell og Fjord Konferanser AS
Tappin was elected to Congress the following year as well.
This is how Tappin ensured that Delta's congress was a hybrid success
It was important to Delta that the democratic rules of the game were maintained during the congress. Therefore, we made sure to deliver a technical platform that took into account the interactions such an event requires, be it a list of speakers, lectern, bench proposals, voting and other messages. In addition, arrangements had to be made for separate group rooms and committee meetings - including the digital ones.
We handed out tablets to the conductor's table at Delta's congress, where they always had an overview of the list of speakers, proposals and any inquiries about the rules of procedure. While a case was being debated, the delegates could easily subscribe to a reply or post by pressing a button in the platform. The moderator could then direct them to the lectern with a separate button, where they could present their views to the other participants live. Simple for the participants, and clear for the moderator.
In the case of votes, the conductors ensured that a voting button appeared in the voting delegates' platform, where they could cast their vote at their leisure. In the studio, the speaker could follow the vote on a separate screen, and the results were automatically included in the broadcast. We used "low latency streaming", so that the delay between the studio and the delegates around the country was limited to just two seconds - a decisive factor for the implementation going smoothly.
With Tappin's digital platform, the digital assembly could also be easily broken up into smaller group rooms. This made the conduct of committee meetings and discussions simple and clear, and also gave the delegates a greater sense of freedom in that they could navigate the congress almost as if they were physically present. Those who were physically present used a separate web app so that all participants participated on equal terms.
What should you think about before your next annual meeting?
Carrying out a digital or hybrid annual meeting may seem complicated, but with a few simple steps you will find that it is both simple, effective and, not least, cost- and environmentally-saving. At Tappin, we recommend that you take these four factors into account already in the planning phase:
Ensure that the digital platform is suitable for everyone
Whether the annual meeting is organized digitally, physically or hybrid, it is important that the digital platform is easy to use and accessible to everyone. Participants must be able to find the same information and have the same opportunities for interaction - regardless of where they participate from.
Do not underestimate the importance of image, sound and lighting conditions
Few things are more annoying than poor picture, sound and lighting for those who participate digitally. If you expect a digital presence, you should set things up in good time, add room for a quality check or use a professional partner.
Give everyone the opportunity to have their say
Who will speak when? A good system for subscribing to speaker lists, submitting proposals or going to the rules of procedure ensures that everyone who wants to speak gets just that - in the right order. This ensures that democratic principles are safeguarded and that the program flows smoothly.
Keeping track of voting rights, double votes and triple votes can be challenging even at an ordinary, physical annual meeting. Therefore, choose a tool that both allows you to keep an overview, and at the same time gives those entitled to vote the opportunity to vote in a simple way.

We hope this overview will be useful in planning your next annual meeting, and would like all organisations, clubs, associations, housing associations, condominiums, boards and companies etc. good luck with the implementation.
Would you like to have a chat with us about conducting your annual meeting digitally or hybrid? Don't hesitate to get in touch for a no-obligation cup of coffee.