Tekna is Norway's largest trade union for those with a master's degree in technology and natural sciences, and offers, among other things, legal assistance, professional services and networks throughout the country. We at Tappin are happy to deliver digital solutions so that together we can create good events and networking opportunities for members.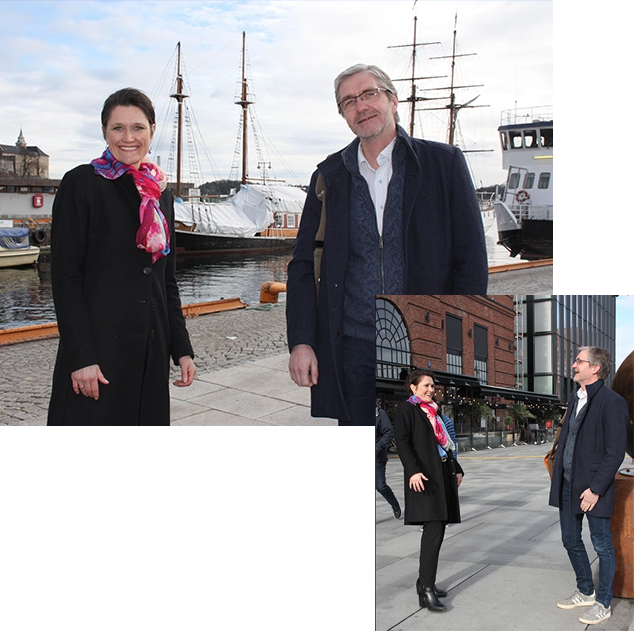 Ingunn Dahl-Engh from Tappin and Håvard Rye from Tekna met for a walk and talk along an unusual plot of land in Aker Brygge to talk about the collaboration and what it takes to create the best events in the future
It was a supplier at another event who tipped Tekna about Tappin, and after a first meeting we quickly saw that we could achieve a good collaboration to create good digital events.

"Each year, Tekna has over 2,000 courses, meetings and conferences for our course customers and 87,000 members. We have chosen Tappin as a partner because they are a solid and quality-conscious supplier of online and hybrid events. In addition, we want to work closely with a partner to collaborate on the further development of functions, such as networking, where we see Tappin as a good partner. We also think that the fact that Tappin is an all-Norwegian company is a plus."
- Håvard Rye, Director of ICT and digital services at Tekna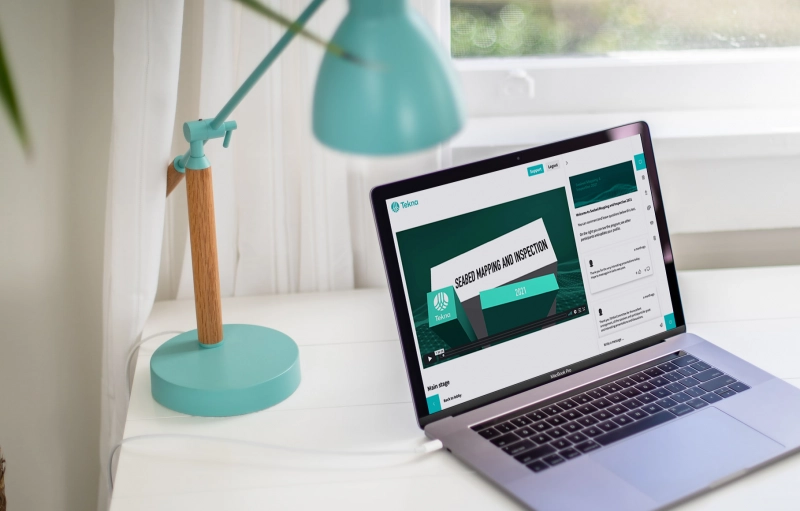 Networking is important
Good solutions for making contact and maintaining it will be no less important in the future. When the events also spread digitally over larger areas geographically, it means that the participants can make contacts spread across the country, if not the world.

"Tekna has a large membership with an enormously good basis for knowledge sharing and innovation, and it is exciting to see the opportunities we can create together here".
- Ingunn Dahl-Engh, General Manager in Tappin.
Hybrid is the future!
Tekna is keen to include everyone. The fact that those from Oslo can participate in the event in Tromsø and vice versa - without having to travel, that is important.
"The focus can be elsewhere than from Oslo. Having good and complete solutions for digital and hybrid events available, which the entire organization can easily use, is beneficial."
- Håvard Rye, Director of ICT and digital services at Tekna.
Until now, the events we have run together have been entirely digital. We agree that the digital promises that have been made in the last period on the event side will continue even after the pandemic, but perhaps in a slightly different form with some participants present at the same time as others can participate from home.
Tappin already has solutions for hybrid events with an event app for those in the hall who talk to the digital platform for those sitting at home.
"We at Tappin see that Tekna is an exciting sparring partner for us in the further development of these solutions to create even better hybrid events."
- Ingunn Dahl-Engh, General Manager in Tappin