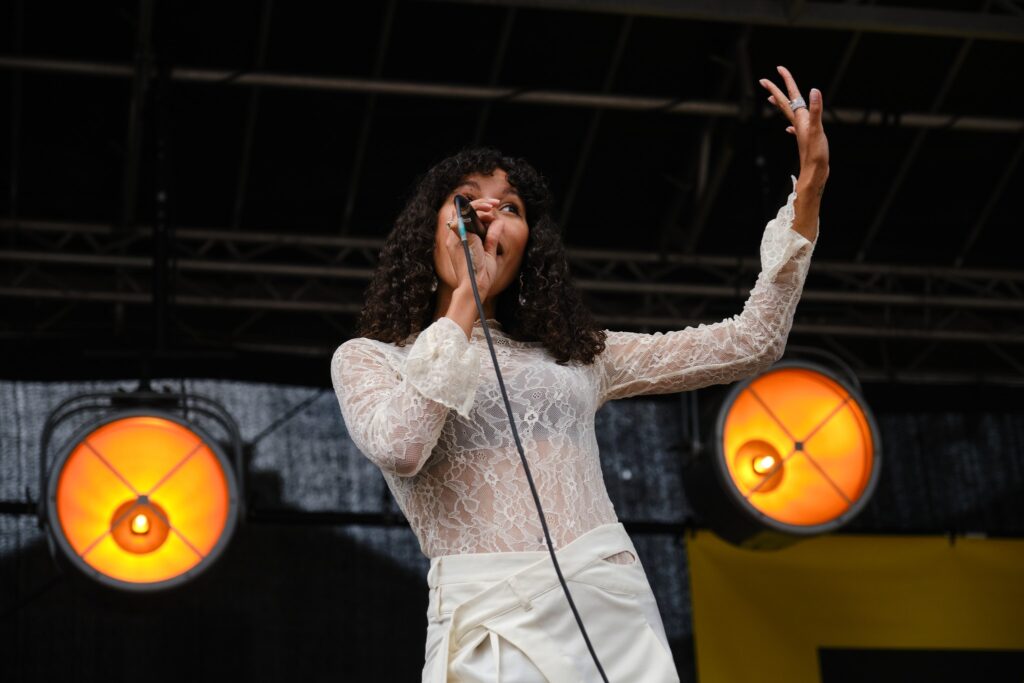 How do you succeed in both planning and carrying out a festival?
Using an event app can be very useful in both the planning and execution of a festival.
Below are several tips which, among other things, were used during Cultural Expression Drammen, which ensured a successful meeting place over 3 days.
Cultural expression is Norway's largest national arena for cultural policy. The arena will bring together the whole of Norwegian cultural life in conversations and debates about art and cultural policy. Cultural expression promotes art and culture as an important policy area and as a force for development in society, through knowledge-based and relevant expressions, debates and discussions.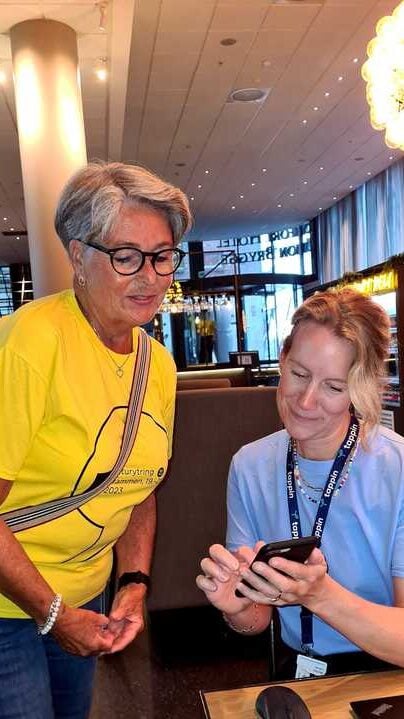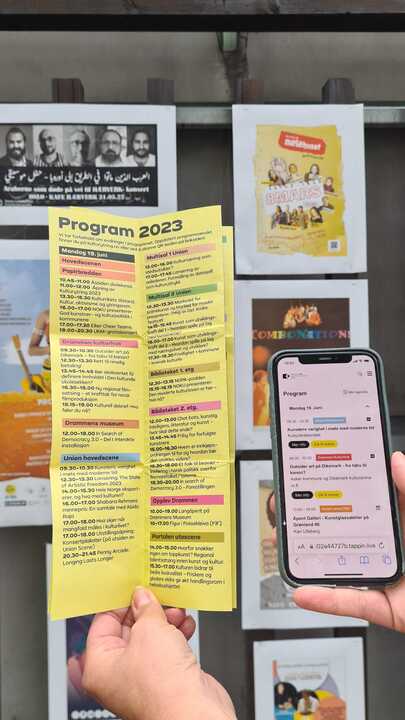 Facts about this festival and using the web app: 
Three days filled with over 170 professional program items and art and cultural events from 140 organizers.
A total of over 5,000 visitors.
Representatives from all the country's regions, over 70 municipalities, more than 50 national politicians and mayors.
150 youth delegates from all over the country.
Participation from over 80 artists in art projects and panels.
A number of researchers, social debaters and prominent cultural actors in the academic programme.
Dozens of local art and culture actors and children and young people in the program.
A total of 47 streams from the different parts of the program - all visible in the app
All information in one place in the app
Searchable program in the app
Map of all trails
Activated API - Information such as speaker and program was entered in only one place! The information was entered into Tappin and then displayed on the website and printout of the pocket program. By having only one source of information, you will ensure that all participants have updated information on both the event app and the website.
Here are some tips on how to use an event app to plan a successful festival:
Choose a suitable event app: Explore the different options and choose a platform that fits your needs and budget. Most often we see that the easy-going alternative of a web app is used where you don't have to download an app from the app store or google play. There are many functions available and it is important to choose the functions that create value for your festival. Make sure that the app offers functions such as program overview with the possibility of creating parallels, as well as showing the stream so that the participant can always see what is happening on the different stages, maps, SMS sending - remember that many people turn off push notifications on their phone so sms is often the safest means of communication you have as an organizer to reach all participants. Participant management and adaptation of your dialogue and communication to groups or themes for the festival means that each individual participant group receives relevant information!
Create a festival profile: Register your festival on the event app and create a detailed festival profile. Include information such as festival name, date, location, description, artist list and other relevant details, remember that many people wonder how to get there either via public transport or by car, parking, etc. Also use the app to market your festival and create interest among potential participants.
Program overview and timetable: Create a comprehensive program overview for your festival and post it in the app. Make sure the program overview is user-friendly and easy to navigate. Share details of artist performance times, workshops, seminars and other activities taking place during the festival. update the timetable continuously and use SMS in the app to inform the participants of any changes.
Ticket booking and payment: Integration of the ticket booking and payment system in the app will make it easier for participants to buy tickets and attend the festival. Make sure the app supports various payment methods and provides easy access to electronic tickets that can be scanned at the entrance.
Badge printing: If you want to print out name tags, you should check whether the supplier has this function in the system.
API - Entry of information once with easy distribution to other channels: 
Using an API allows you to enter information somewhere.
Enter the program Tappin and select that it should be displayed on the website.
Enter the speakers and artists in Tappin and let them appear on the website.
Are you going to print a pocket program? Then it can be set up so that in Tappin's solution you use it as the source for the program to be printed. 
7. Map:  Make a map of the festival area and include it in the app. This will help participants navigate and find stages, food areas, toilets and other facilities. Add waypoints and information about different areas of the festival.
8. Networking:  If networking is part of the festival, all participants can be visible in the event app and they have the opportunity to exchange contacts and chat with each other.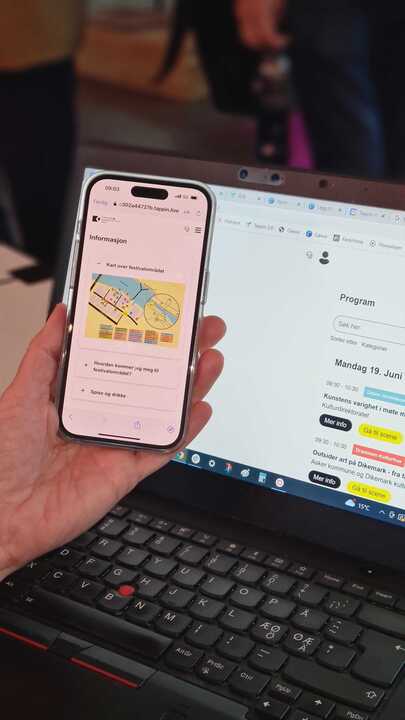 9. SMS and updates: Use the app's SMS notifications to send important updates and messages to participants. Inform about changes to the programme, new artist confirmations, special offers or other relevant information that may be useful to the participants.
10. Feedback and evaluation: Use the app to collect feedback from attendees after the festival. Add a form or survey where attendees can give their opinion about the festival, artist performances, facilities and other relevant information. This will help you evaluate the festival's success and identify
If you want to achieve a quote like the one below, we hope the points above are for inspiration 🙂
"I had an incredible experience at this festival! From start to finish, it was wonderfully organized and full of exciting activities. The artist lineup was impressive and the atmosphere was electric. The app made it easy to navigate, stay updated! All in all, an unforgettable festival experience! I'm already looking forward to next year!"