Management involves handling complex challenges and making decisions in demanding situations. Leadership involves the ability to influence, inspire and guide people towards achieving common goals in an effective and positive way. There are many qualities and characteristics associated with leadership. Leadership is not just based on a single attribute, but a combination of several skills and abilities.
What drives people to good performance and what characterizes the best top managers, and how to train for this?
A number of companies such as Fraordtilhandling, AFF (Administrative Research Fund), Tekna and Circle K use Tappins' web app in their management development program. Fraordtilhandling has a basic philosophy that all management and all businesses can be developed with clear goals, concrete training goals and a good culture, and offers programs where this is trained. AFF (Administrative Research Fund) offers a number of management programs where programs are ranked among the world's 50 best in the Financial Times' annual ranking. Tekna is Norway's largest trade union for you with a master's degree in technical and natural sciences uses Tappin on its flagship leadership development programme, and not least Circle K uses Tappin at all annual Global Leadership Meetings.
Why and what value does using an app for your management development program create? Below are a number of points that optimize your leadership development program to the next level!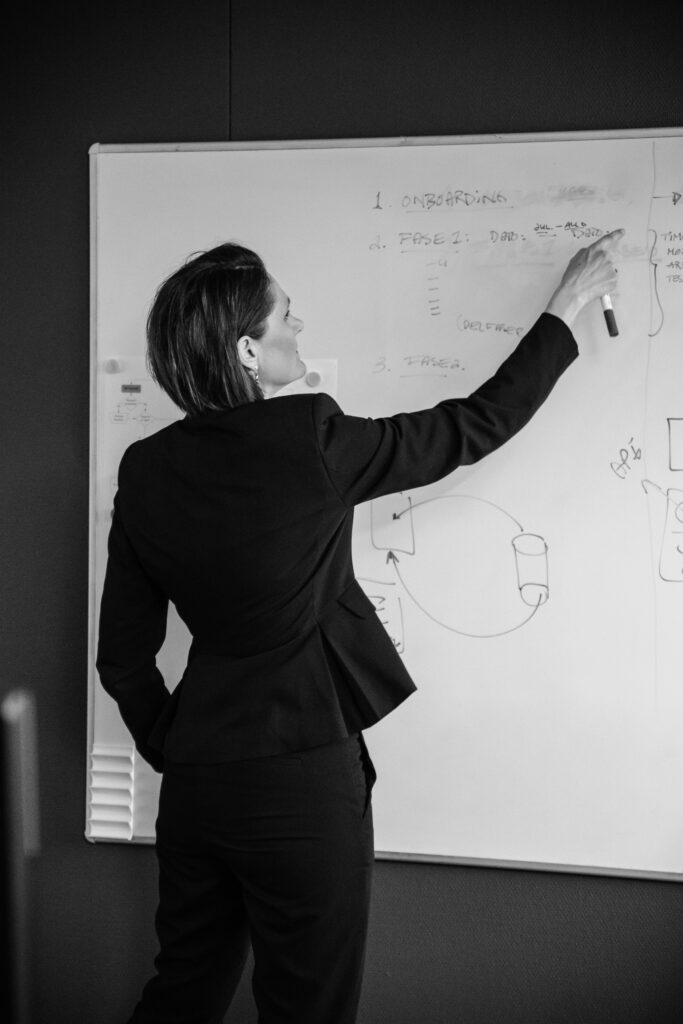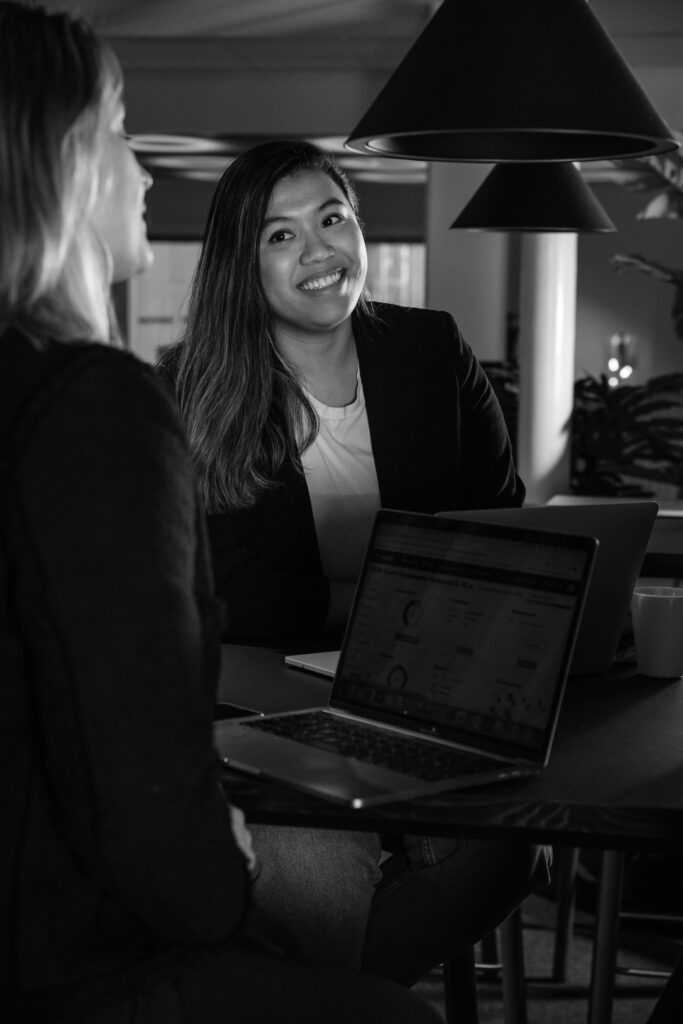 What challenges do you face by not using an app?
One of several challenges is seamless and effective communication to all participants, both before, during the program and afterwards. Communication and messages to the participants can come from different places, such as different people, hotels via sms and e-mails and it is challenging for participants to gather all the information in a good way. The expectations and needs of the participants is a seamless flow of communication.
It is an expectation to have all information in one place that is available throughout the training period. There is often a need for high flexibility, with a view to sharing documents and tasks from time to time, as well as to communicate easily via SMS with targeted information to all or parts of the participant group.
"We wouldn't be Tappin's app except for a single event - and I actually don't know if it would have been possible to carry out those events with the setup we have today without Tappin" says Director Global Events at Circle K. Svein Arve Strand "
Watch the video and learn more about how Circle K uses Tappin's app.
Management Development in the Digital Age: Optimize Your Potential with Tappin's Interactive Web App
Below are a number of points that will help you take your management development program to the next level. By incorporating these factors into an interactive leadership development web app, you can achieve a more effective and engaging learning experience that supports participants in their professional development and leadership skills.
Custom Content: With Tappin's web app adapted to both design and content. The web app is available throughout the training period, which spans several months, where the content is adapted from time to time with both the programme, documents and tasks to be prepared and worked on along the way. This enables the participants to focus on relevant topics and get a personal approach to their management development.
Communication: Tappin's Web app includes a messaging system that allows the organizer to send important updates and information directly to attendees. This helps to maintain a steady flow of communication and engagement between the organizer and the participants. Participants will receive the right information at the right time so that learning and development are as optimal as possible.
Ease of use: Ease of navigation and intuitive interface are essential to ensure participants benefit from the web app without frustration or confusion. Tappin is user-friendly and it is easy for participants to use it and benefit from it.
Interactivity: Engaging elements such as quizzes, case studies, role-plays, discussion forums and other interactive activities help to increase participants' engagement and understanding. This makes the learning experience more dynamic and memorable.
Immediate feedback: An interactive web app should give participants immediate feedback on answered quizzes, send messages and images in a shared chat. This helps participants understand their strengths and weaknesses and gives them the opportunity to improve in real time.
Community and network: The opportunity to participate in an online community, where participants can share ideas, challenges and best practices, promotes collaboration and knowledge sharing. This creates a supportive learning environment and can lead to valuable contacts and networks.
Flexibility and availability: The interactive web app gives participants the flexibility to customize their own time for learning. It can be used on different devices such as computers, smartphones or tablets, so participants can learn when and where it suits them best.
Measurable results: The web app provides the opportunity to track the participants' progress and achievements, and the participant can at any time see how far in the development program she/he has progressed and which tasks and training have to be completed. This gives both the organizer and the participant insight into the effectiveness of the management development program and the opportunity to adjust it as needed.
Overall, a management development web app can be a powerful tool for
to improve leadership skills, efficiency and communication in organisations. It provides the opportunity to reach a wider audience and customize the learning experience for each individual participant.
Sustainability: When using a web app, all dialogue is digital and no printouts of programmes, presentations or information are printed, which contributes to a sustainable management programme.
A solid system and partner are decisive for success.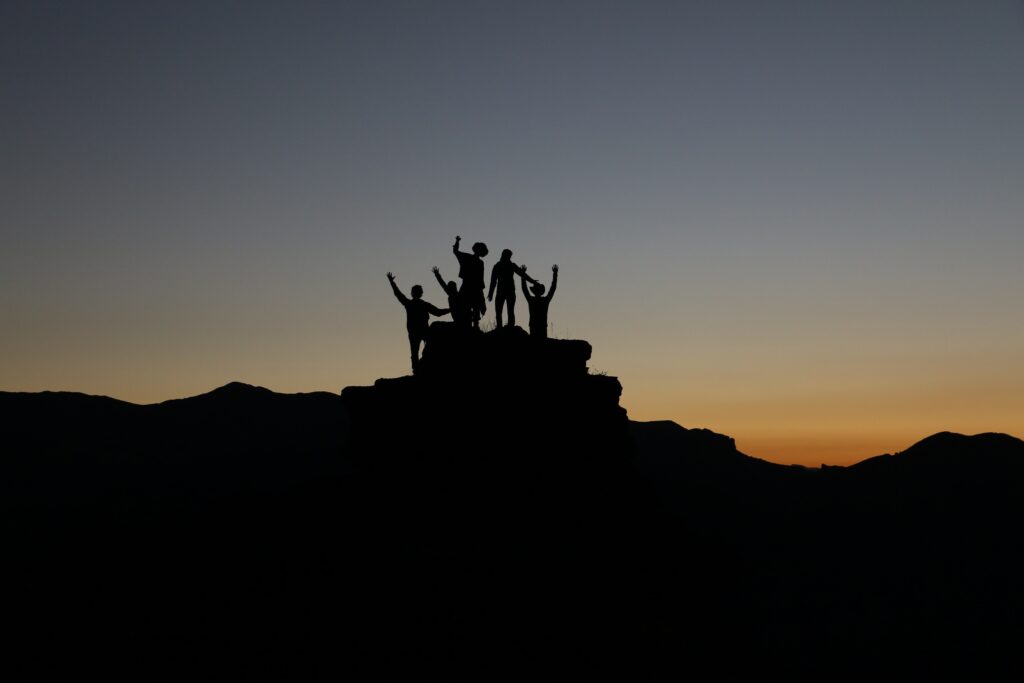 Since 2012, Tappin has delivered over 1,800 projects with participants from 191 countries. Tappin is a leading supplier of event management solutions that help you streamline organization and communication at your management programs or other events.
With Tappin's dedicated team, who have one ambition in mind - that you should succeed with your events, you are guaranteed solid service and assistance that is adapted to your needs.
Tappin is both humble and proud to work together with so many great customers and partners, and is ready to assist you when you need it!