Ho, ho, ho! The festive season is approaching and it's that time of year again - time for the annual Christmas table! With Tappin, we ensure that your event is not only fun and cheerful, but also flexible, economical and sustainable.
The flexibility of electronic bongs
Say goodbye to traditional paper vouchers and embrace the efficiency of our electronic system. With Tappin, participants can easily present their e-voucher at the bar, where it is quickly scanned, ensuring a seamless transaction. This not only reduces queues, but participants also have full control over their balance at all times.
Read more about how our solution for bongs was used with great success below Elkjøp Campus.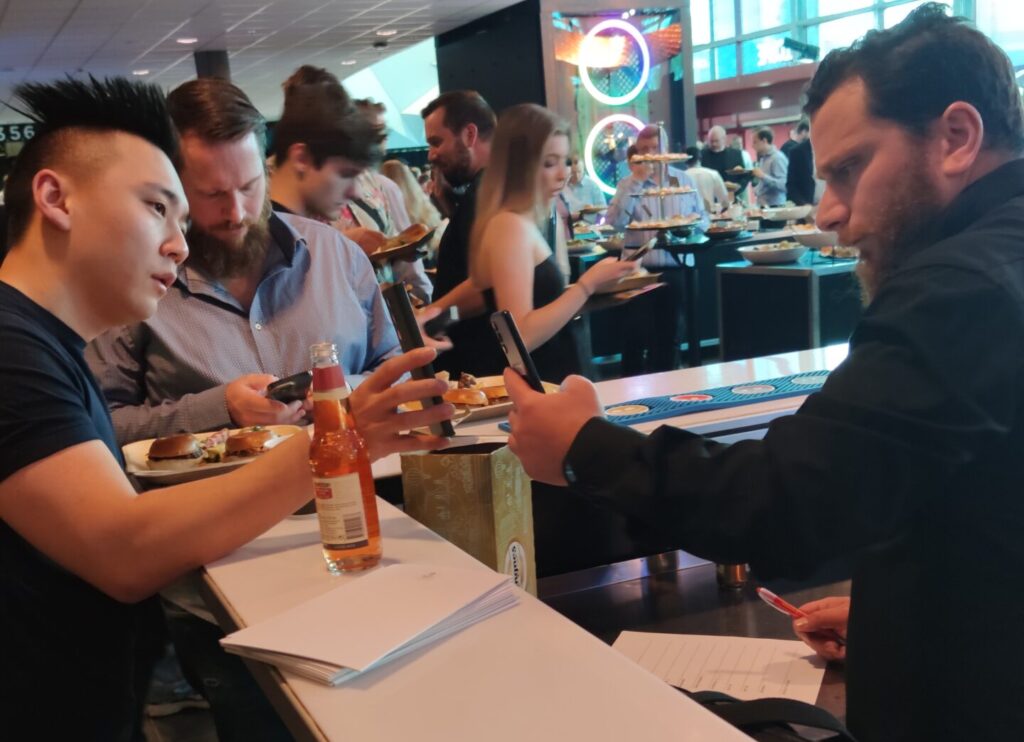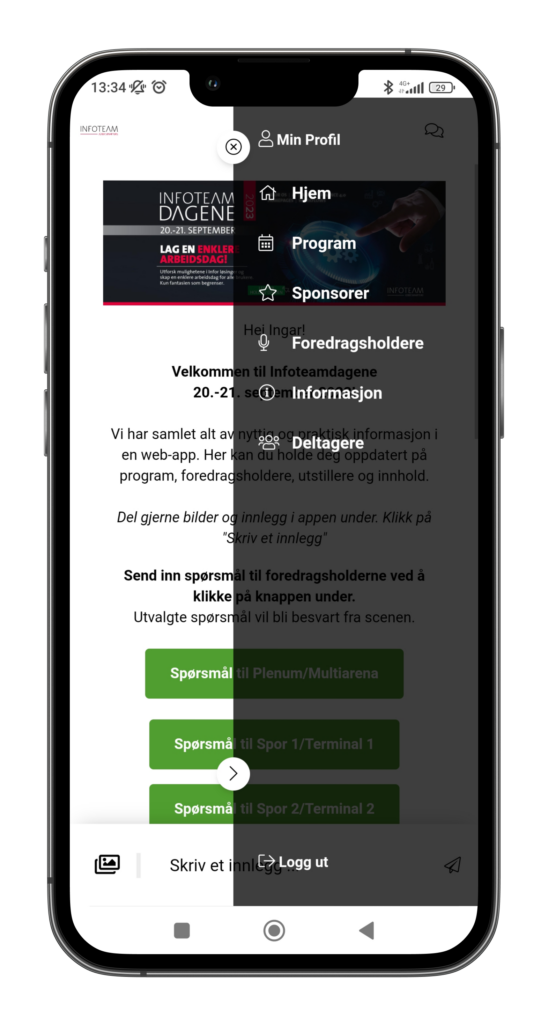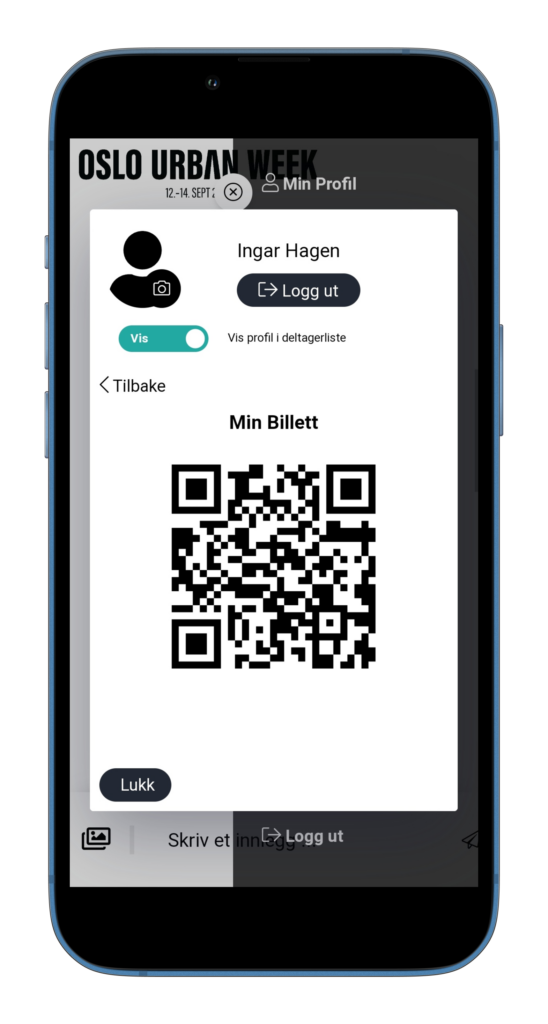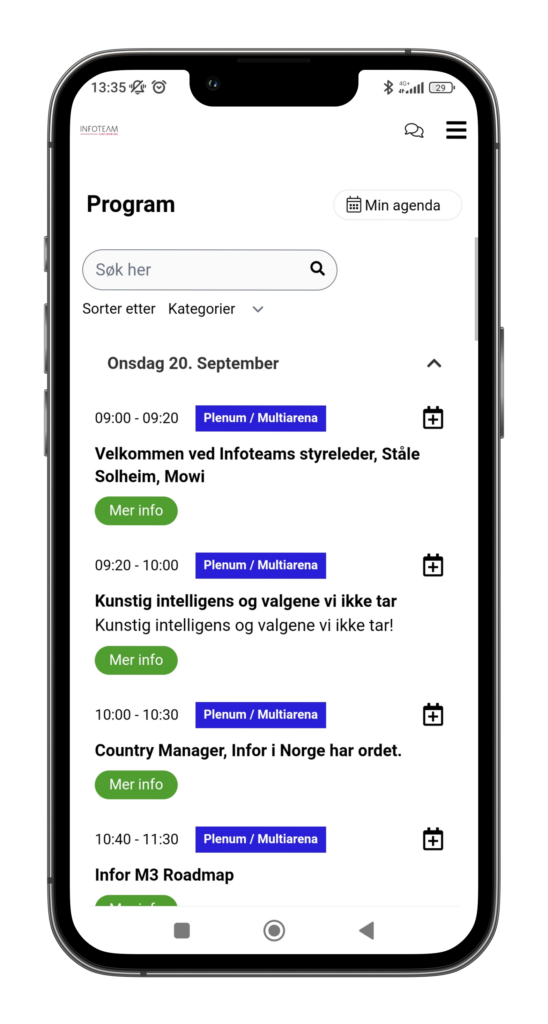 A social touch with our event app
Capture the festive atmosphere with our exclusive event app adapted to your Christmas party. It's more than just an app; it is a digital memory book. Participants can safely share their moments of joy, capturing smiles, dancing and joyful gatherings in a 100% closed and internal media environment. This means that all shared photos and memories remain exclusive within the group, ensuring a private and safe space for everyone.
Tappin's event app has been used at hundreds of events, read more about how e.g. Circle K, Cultural expression Drammen, Technology and EHiN using our solutions.
Complete package with name tag and scan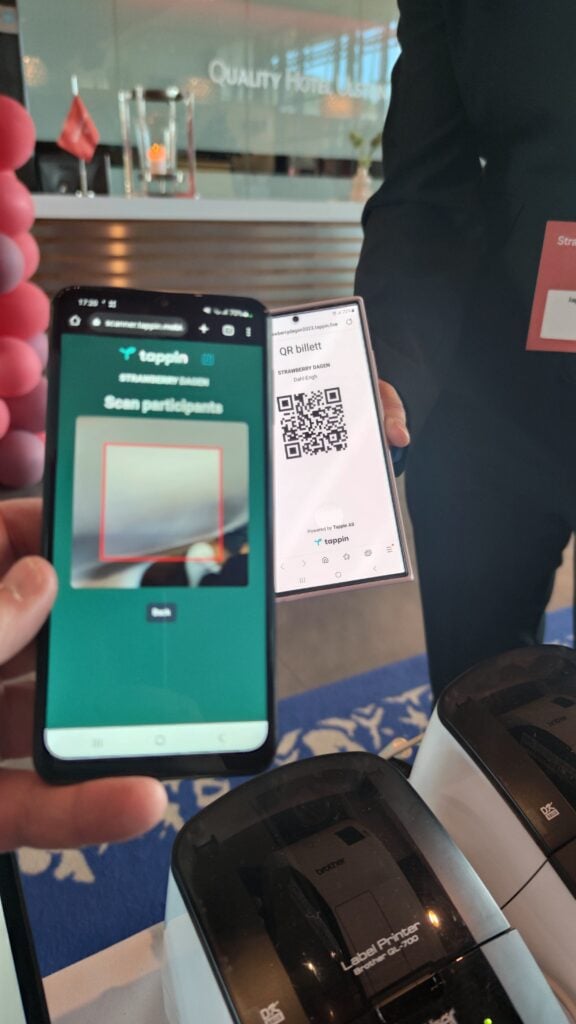 Take your event to the next level with our integrated nameplate printing and scanning service. This is not just divorce; they are a gateway to an enhanced experience. Attendees can use them as an easy source for scanning bongs at the bar, combining functionality with simplicity. In addition, the personal touch of having one's own name on display makes mingling and networking at the party even more entertaining.
Ultimately, a successful event isn't just about food, drink or music – it's about creating an experience. With Tappin, we ensure your Christmas party will be an unforgettable event, with every detail tailored to enhance convenience, interaction and lasting memories. Make this festive season really special for your team. Trust Tappin, and let's spread Christmas cheer together!
Read more about how Tappin has helped to streamline scanning for Oslo Urban Week and Strawberry Day.
Contact us for more info