A successful conference requires more than just an impressive list of speakers and an exciting program. It also requires effective communication, accessible information, and opportunities for participants to customize their experience. This was exactly what Tappin delivered in collaboration with our good partner KS Conference & Incentive when we were the supplier of our own event app and hybrid platform for the FFN Global Congress which recently took place in Oslo.

Participants from all over the world
The FFN Global Congress brought together over 500 participants from a variety of countries around the world. This event is an important arena for the exchange of knowledge and best practice in the care of patients with fragility fractures. With such a diverse group of participants, it was crucial to offer a seamless experience that could accommodate different needs and expectations. Tappin's platform proved to be the perfect solution.
Comprehensive program
One of the most impressive features that Tappin brought to the table was the comprehensive program overview for the FFN Global Congress. Participants had immediate access to detailed information about all sessions, speakers and activities that took place during the conference. This made it easy for the participants to plan their time and attend the events that interested them most.
All information in one place
But Tappin went even further. The participants could also get information about Oslo as the host city, including tips on local cultural experiences and practical details about the congress centre. This helped the international participants feel more comfortable and oriented in a new city.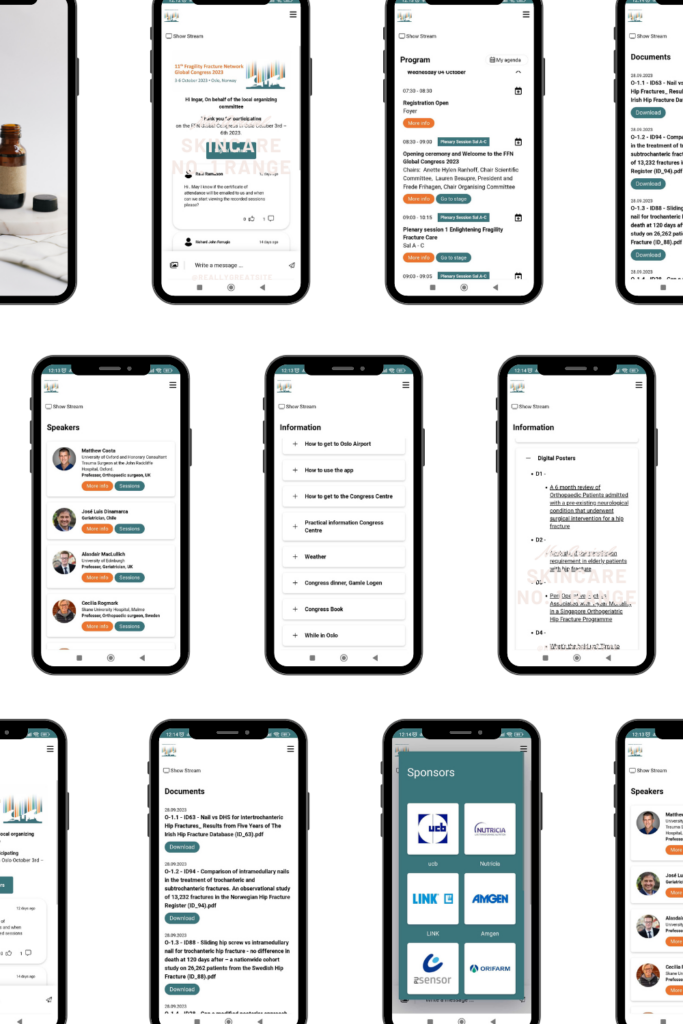 Own individual agenda
Another significant feature was the ability to tailor your own conference agenda. Participants could easily choose which sessions they wanted to attend, add them to their personal agenda. This made it easier for the participants to maximize their benefit from the FFN Global Congress.
Publication of abstracts
A major success factor for the conference was the availability of the over 200 abstracts that had been submitted to the conference. Attendees could easily browse and download these abstracts through the Tappin platform, which was an invaluable resource for those who wanted to explore the scientific content of the conference in depth.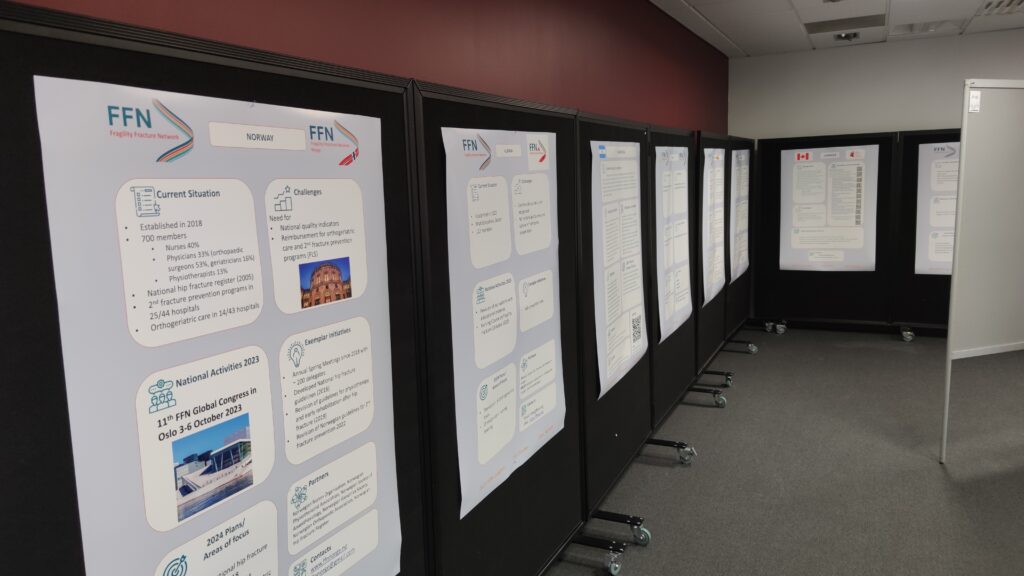 A hybrid conference
For the many digital participants, the experience also became a complete conference experience through live streaming of the sessions on Tappin's digital conference solution. In addition, recordings of each individual session were made immediately available throughout the conference and afterwards.
All in all, Tappin was a key component in making the FFN Global Congress a success. Participants felt well informed, engaged and able to customize their own experience. The organizers had a powerful tool at their disposal to manage the FFN Global Congress and ensure it ran smoothly. Tappin proved to be a valuable partner who helped make the conference memorable for all involved.